IT Support for Accountants
Accounting firms, like yours, offer a myriad of services that help business owners stay financially organized and tax compliant. Your company collects a lot of confidential information from your clients on a daily basis. This is why your accounting firm needs efficient, secure business IT that grows with you and that's where Point to Point can make the difference.
We streamline your IT processes and implement cost-effective IT solutions that your bookkeepers need to do their job well. As trusted IT advisors for many top accounting firms, our staff has gained a lot of experience in providing IT that is tailored to each accounting client's specific needs and in doing so, we help you reach your business goals and improve your productivity.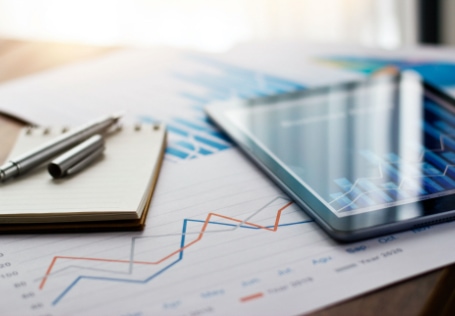 "I've been really impressed with the level of customer service Chris and Point to Point Solutions has provided to us. Having Point to Point Solutions take over responsibility for our IT needs at a critical time in 2013 was certainly the right decision. I can't say enough how much their help means
...Read More
"
Fast Response, Quality Service and Peace of Mind – All at a Great Price
"We had subpar experiences with our last 2 IT firms and was beginning to lose hope. I was referred by a fellow CPA to PTPS for their stellar service and fast response times and they did not disappoint. We are very happy with them and their level of commitment to us. I have already started referring them
...Read More
"

IT Support for
Accounting Firms
We've got years of experience in providing accounting-specific IT solutions and IT support.

Cybersecurity for Accountants
We'll help secure your operations and sensitive information against cyberattacks and suspicious activities.

Remote Working & Cloud Productivity
We can help migrate your on-premise servers to cloud-based solutions, helping your team operate securely from anywhere.
How do we support and secure your business?

Your Devices

Our layered security tools protect your computers and mobile devices from unauthorized access. We encrypt your company data to keep it safe from malicious actors.

Your Data

Our cutting-edge security controls monitor and protect your business information from ransomware, spyware, and other malicious data security threats

Your Identities

We secure your accounts against compromise using multi-factor authentication, single-sign on, and conditional access. This ensures that your data can only be accessed by the right people on the right devices.

Your Infrastructure

We actively monitor your servers and network infrastructure for anomalies. We keep your operating systems, core applications, and network devices patched and up to date so your business always stays productive and protected.

Your Apps

We secure your productivity apps with Microsoft Cloud App Security. We also monitor your apps for unusual sign in activities and act upon these events should they occur, to keep your apps safe.

Supporting Your Users

Our 5-star support team provides expert service, advice, and end-user security training. Our quarterly IT strategy reviews also help you stay on top of issues, and show you how to maximize your technology.