Expert Technical Support with Cyber Security for Your Law Firm
We provide IT support to small and Medium sized Law Firms in New York City. Our goal is to allow attorneys to run their practice, without having to worry about their network or computer systems.
Don't let technology troubles keep your team from meeting deadlines and increasing billings
PTPS is familiar with the unique technology challenges of the legal industry. To keep your firm moving forward, you need a reliable network that keeps data safe, secure and private. To stay productive, your employees need round-the-clock access to their computer systems and straightforward retrieval of electronic files and research.

In the legal field, your staff and associates need to concentrate on their work – not the technology that makes it possible. PTPS takes care of your technology infrastructure so you can concentrate on growing your firm.
Here's how we'll help:
Ensure software is properly integrated for maximum speed and reliability.
Protect your electronic resources.
Maintain your network so you can keep your peace of mind.
Count PTPS to support all your firm's critical applications
Point-to-Point Solution has real-world experience providing IT support for the tools that your attorneys or law firms needs. We consider ourselves to be leaders in the space IT support for Law firms. Our consultants are highly versed in the software and hosted applications typically used within the legal industry, including:
Practice and case management software
Amicus Attorney
Sage TimeSlips
DOCs Open from OpenText
Tabs3 Billing Software
Law firm IT support services
Computer support for law firms
LexisNexis PCLaw
LexisNexis Time Matters
Westlaw Products, like Westlaw CaseLogistix
E-discovery and trial presentation applications
E-mail archiving, Ediscovery and compliance software
Managed services for law firms
Law firm IT services
PTPS provides affordable, efficient IT solutions to meet your technology needs, ultimately increasing the productivity of your law firm. We currently service law firms and investment firms in and around New York City.
Security and Compliance for Law Firms
Law firms have unique needs for compliance and security. They are the second and in some cases the third party receivers of highly confidential information from both their clients and the clients of opposing counsel. Many firms do not have the basic protections, both systematic and process based, to truly secure the confidential information they are entrusted with on behalf of their clients. Information security and privacy should never be viewed as simply the cost of doing your business.
Cyber attacks on law firms are growing at an alarming rate. Adapting current firm practices and technologies are challenging and require remediating processes so as not to disrupt or prevent attorneys from doing their job. Any risk to business operations should be valued based upon the reputational and insurance savings benefits of having the proper combination of systematic privacy, compliance, and security.
IT systems are the lifeblood of law firms and basic processes law firms need to follow include:
Risk assessments for Law firm insurance provisions to value data assets and overall liability
Breach remediation and response planning, testing, and implementation
Follow-on compliance programs to ensure consistent policy enforcement over time
Insurance evaluations and options for cyber security provisions and incident response coverage
Training for compliance requirements and general education on data security and privacy
It takes only one compromised system, application or device in your network to create a business critical issue and liability for a law firm

Submit form below for our Law Firm Risk Management Assessment doc
When my law firm needs IT Support, I can count on PTPS to resolve our issues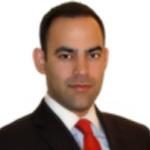 Chris and Point to Point have been very helpful to my small business IT needs. I recommend his IT solutions to any business looking for more of a personal touch, without sacrificing quality and professionalism. His team is knowledgeable, efficient and always accessible, which is what you need from an IT firm. As my business grows, I look forward to using Point to Point for all my IT needs
Kenneth Anand
Principal - Anand Law P.C.
Affordable Solutions and prompt personlized service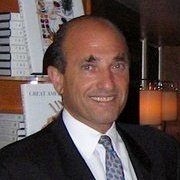 We've recently turned all of our IT work over to Point to Point Solution. The changes they did were transparent to us. The result was fabulous. The stress release and efficiency their help has given our office has more than given a return on the investment into their services. Our team is now able to focus on goals that will help our company move forward.
Jonathon D. Warner
Senior Partner - Warner & Scheuerman Law Firm
Before joining with PTPS, we had extremely slow systems and lack of response to our IT Needs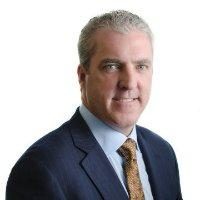 The quality of service offered by Point-to-Point Solution has been very impressive. The times my employees and I have requested support from PTPS it has been fast and efficient. The entire team has been an absolute pleasure to work with
Joseph P. Williams ESQ
CEO - The Williams Law Firm, P.C
Professionalism at a high level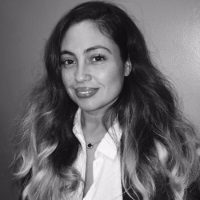 I worked very closely with Demetrius and Chris of Point to Point Solutions while working at Cahill Partners. We were in the middle of an office move and had recently stopped working with our previous IT company. The move was extremely stressful due to a number of complications and setbacks however, Demetrius and Chris always maintained their professionalism and commitment to the firm. Point to Points dedication to providing exemplary service is unparalleled, both Demetrius and Chris went out of their way to make themselves available to the firm at all times day or night and even on weekends if need be. Without their help the firms office move and transition between IT companies would not have been as seamless as it was. I cannot express how devoted Demetrius, Chris, and the rest of the Point to Point staff is.
Jessica Ingles
Executive Assistant and Project Manager – Cahill Lawfirm